Leona Graham
The UK's top radio voice. Officially.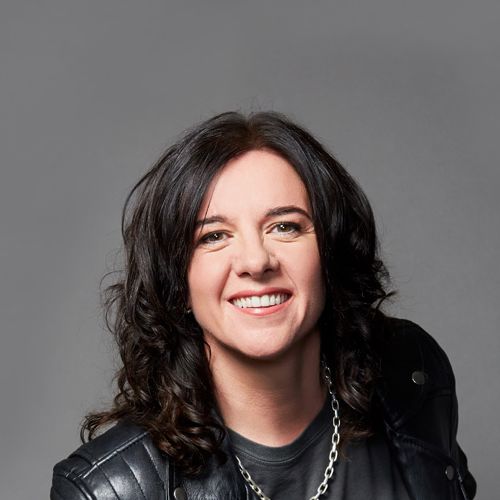 About Leona Graham
Leona Graham, voted by Radio Times readers as the UK's top radio voice, gets your working day started properly, with The No Repeat Guarantee from 10am on Absolute Radio.
There's also nobody more passionate about classic rock than Leona Graham. She has the T Shirt to prove it - in fact, she's got loads of T shirts with her favourite bands on. If there's a person who knows how to 'rock out' then it's Leona. You can flick over to hear her on Absolute Classic Rock every weekday afternoon from 1pm.
Her passion for music started in 1989 when she first sat behind a microphone on student radio at W963 - University Radio Warwick. She presented the 'Thursday Night Rock Show' and a nightly news/magazine programme called 'Weekday Warwick'. Her break came in 1995 when she became the overnight DJ at Choice FM, Birmingham. She then made the move to London to become the DJ for Radio Top Shop and landed a major voice over job on Channel 4's 'Passengers'.
She's worked across the UK including stations from Portsmouth to Guildford, before moving to Surf 107.2 in Brighton, where she became the UK's first female breakfast anchor. Leona first came to One Golden Square in 2000 and is one of the most iconic voices on the station. As we set up lots of the new stations, Leona started working on Absolute 80s as well as Classic Rock and Absolute Radio.
The list of people who Leona has met reads like a Rock 'N' Roll Hall of Fame. She's chatted with Brian Johnson, Slash, Richie Sambora, Rod Stewart, Def Leppard and Billy Idol for her various shows and documentaries.
She is married, has 4 children and lives in Wimbledon. She likes spending time with her dogs and at her beach hut. You might not know she's also a qualified teacher.
Message Leona
Related Presenters